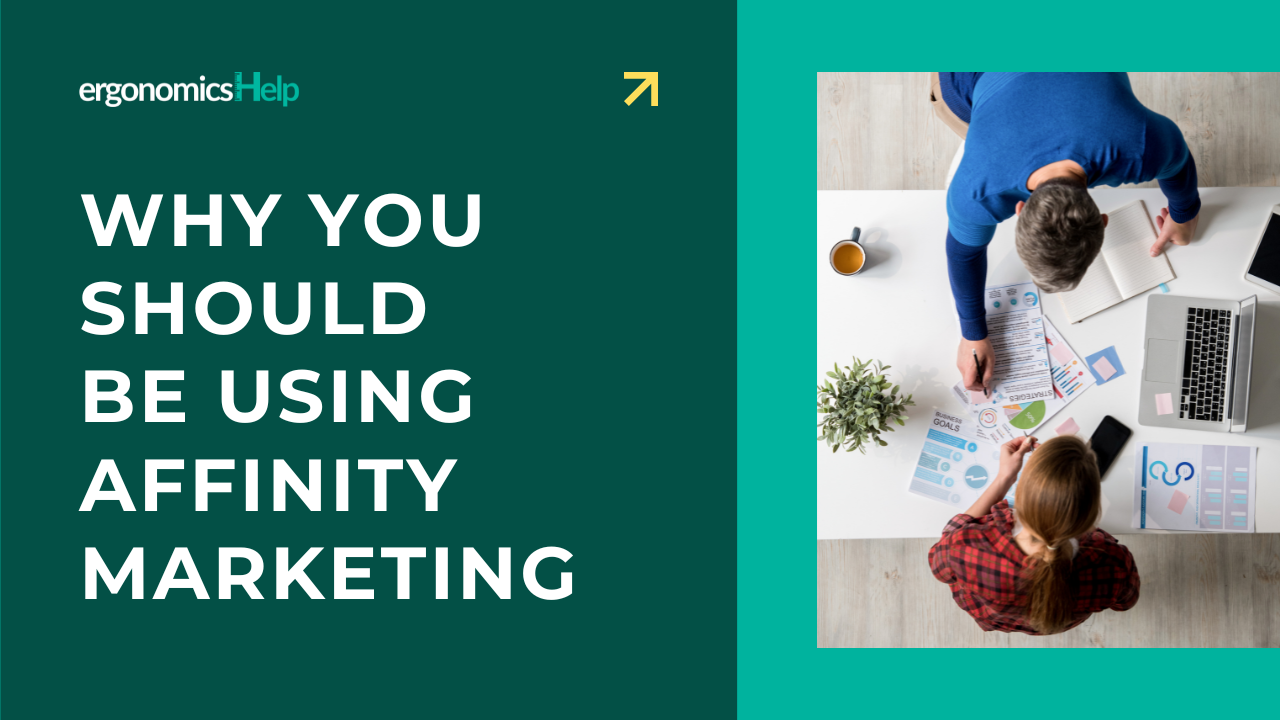 One of the most common concerns I get from ergonomic professionals is, "How do I get more paying clients?" I get it. With so many marketing strategies out there, and new concepts and trends cropping up regularly, it can be confusing to choose what to include into your marketing plan.
I recommend an easier, more natural approach: Affinity Marketing. Affinity marketing is a type of marketing strategy where a company targets a specific group of customers who share a common interest, passion, or affiliation. It's a great medium that creates lasting connections with your target audience, increases brand awareness, and ultimately attracts more paying customers.
Are you unfamiliar with the term? No worries. I'll walk you through it today.
In this week's episode of The Business of Ergonomics Podcast, we'll take a look at how an ergonomics consulting business can leverage Affinity Marketing to forge a connection with potential customers that's deeper, more meaningful, and effective.
Here's a quick look at this week's episode:
→ [01:25] - What is Affinity Marketing?
→ [04:20] - How Affinity Marketing works
→ [05:17] - The benefits of Affinity Marketing
→ [06:09] - Step #1: Identify potential affinity groups
→ [07:38] - Step #2: Understand the target audience's needs
→ [09:00] - Step #3: Develop partnerships
→ [12:03] - Step #4: Provide value-added services
→ [12:50] - Step #5: Develop value-packed content to keep your audience engaged
→ [14:30] - Step #6: Leverage customer referrals
If you're truly committed to building lasting relationships, tune in and enjoy this week's topic.
---
Links:
Looking for additional resources to attract more paying customers?

Join the waitlist for the

Accelerate: The Business of Ergonomics

(next enrollment is June 2023). With Accelerate, you have access to all the in-depth training, tools, resources, and support from me.

Click here to sign up today

.

Want to get started with office ergonomics assessments?

Click here to join the training. It's free!